About Amsterdam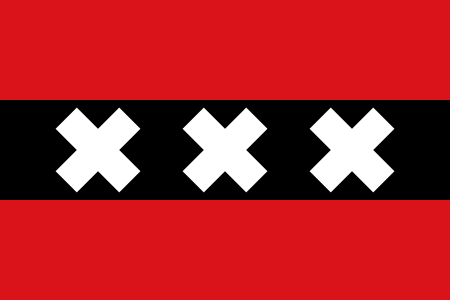 The city of Amsterdam is already well known for its famous canals (grachten), the Museum Square (Museumplein) that features more than just museums, the Red Light District (the Wallen), and the many cyclists that dominate the road (hint: do not walk on the red lanes!). Just outside of Amsterdam, you can visit the Zaanse Schans, or cycle through Waterland. While general tourist information can be found on the city's marketing website, we explain below why November is also an exciting time to visit the Netherlands:
In case you decide to come earlier, and you wonder in the night of Saturday the 11th why children are walking around and singing: This is the celebration of Sint-Maarten. Children usually decorate their own lampion (lantern) in school. In the night, they go in groups with parents and/or elder brothers/sisters and ring doorbells in the neighbourhood. When the door is opened, the children sing a traditional song such as 11 november is de dag ("11 Nov is the day"), and in return they receive candy. It looks like Halloween, but without scares.
In case you decide to stay longer, on the 18th of November Sinterklaas will arrive by steamboat from Spain and kick-off the festivities in the Netherlands. He will arrive in Gorinchem and walk around in the city together with his helpers, the Pieten, distributing traditional treats such as kruidnoten and pepernoten. Besides the national arrival, there are also local arrivals in each city. The Sint will arrive in Amsterdam the day after, so do not be surprised when roads are closed then. If you cannot stay longer, then you can already buy these treats during CARDIS at local shops. We highly recommend the kruidnoten covered in chocolate. Once you start, you cannot stop eating. In case you need to bring home a more personalized gift: A Sinterklaas custom is to give each other the first letter of the first name in chocolate. These chocolate letters should also already be available in stores during CARDIS.